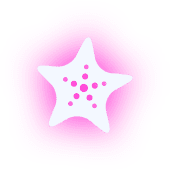 Universe Story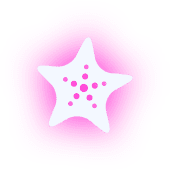 During the time of genesis, the earth and the sky were created. There was a war between two gods to take over the sky, the ocean, and the land. A war of gods using lightning and trident, the sky was filled with faction noise between these two 'godly' weapons
One of the blades from the trident, which was struck by a lightning attack, fell from the trident and rose up to the sky for a while and stayed there as a name of "star" and fell into the ocean along with one of the Gods
The blade sank into the deep water way below the surface, and it also lost its original name "star". Its name was replaced with "Starfish". He did hit the bottom of his life, but he used to be a star. He's wishing upon a star for a day when he takes off "Fish" from his name again.
Don't forget, we used to be shining stars. The journey of Starfish and his friends rising to the surface to become stars in the sky once again.
Marine Blues_Reboot!
"Will Starfish and his friends be able to become stars in the sky again? Or will he continue to live a life hitting the bottom where no sky can be seen?"